Get Started Now
For about the cost of a night on the town, you can launch your successful beauty business now.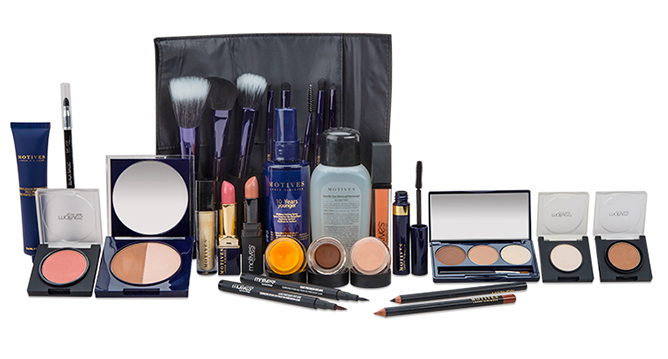 Start your business for only $439.00 AUD with Motives Cosmetics Fast Start kit.
This Fast Start Kit includes:
One 8-Piece Deluxe Brush Set
One 10 Years Younger Makeup Setting Spray
One Liquid Gold Shimmer
One Shape & Sculpt Duo
One Eye Base
One Moisture Rich Lipstick
One Mineral Gel Eyeliner
Two Luxe Precision Eye Line
One Gentle Eye Makeup Remover
One Khol Eyeliner
One Lip Crayon
One Mineral Lip Shine
One Lustrafy Mascara
One Complexion Perfection Face Primer
One Pressed Blush
One Essential Brow Kit
Two Pressed Eye Shadows
One Collagen Core Lipstick
One Vitamin C Lip Treatment
One Waterproof Eye Pencil
Business Support Materials
Start your business today with the Motives Beauty Advisor Starter Kit!