Lumière de Vie® Pink Jade Roller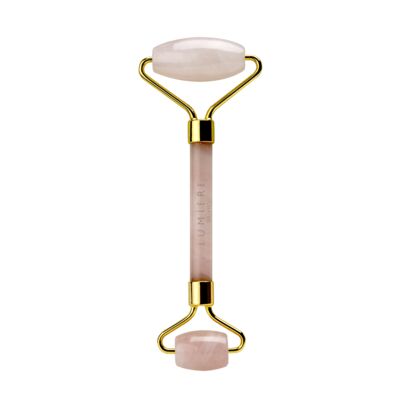 This facial massager utilises jade, known as the stone of eternal youth, and the calming art of massage to relax the face. Utilise this tool to help aid ...
$26.60 AUD
$28.00 AUD
$0.51 AUD
FEATURED RECOMMENDATIONS
Reviews
---
Displaying reviews 1 - 5 of 13
---
Great tool for skin care. Its cooling and skin feel good
---
High quality amazing design
Just love how high quality the build is and most definitely an amazing price tag
---
Massages products to skin
It has a cooling effect and effectively massages skincare and treatments into the skin so it should absorb better although I still use my fingers as well to apply and rub gently into the skin first.
---
I knew this was going to be great before I got it, I've been using it 2-3 times per week to massage my face, feels wonderful and stays cool. Great to relief pressure around the temples and cheeks, highly recommended product.
---
My wife started using this on my face along with the lumiere de vie hommes line and the neck firming treatment. If feels cool and relaxing. For a man's skin it has really seemed to help with the penetration of products and I was really impressed with the quality of how it's made. It's no joke (close your eyes if pink bothers you).
Being 54 years old with using these products people are noticing the difference!
Thank you Heather for getting this and insisting Men need to take better care of their skin.