Lumière de Vie® Pink Jade Roller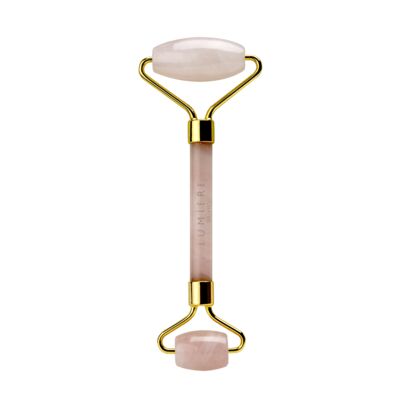 This facial massager utilises jade, known as the stone of eternal youth, and the calming art of massage to relax the face. Utilise this tool to help aid ...
$26.60 AUD
$28.00 AUD
$0.51 AUD
FEATURED RECOMMENDATIONS
Reviews
---
Displaying reviews 1 - 5 of 15
---
I will admit I haven't been using it every single day since purchase, and I haven't been paying attention to if my skin looks any different. But I LOVE how relaxed I feel after just a few seconds of rolling my face and neck before bed. I go to sleep quicker on the nights I take a minute to relax with this. The jade feels pleasantly cool, especially on warm summer nights! Easy way to give yourself an unwinding spa experience at home!
---
Una sensacion de relajacion increible..!!
Me encanta la calidad de el rodillo es lo maximo y con un precio super accecible. Me ayuda a relajar mucho los musculos de mi cara ayudando a la penetracion de mi regimen de la piel. Altamente recomendado.
---
Great tool for skin care. Its cooling and skin feel good
---
High quality amazing design
Just love how high quality the build is and most definitely an amazing price tag
---
Massages products to skin
It has a cooling effect and effectively massages skincare and treatments into the skin so it should absorb better although I still use my fingers as well to apply and rub gently into the skin first.