Motives® Mavens Element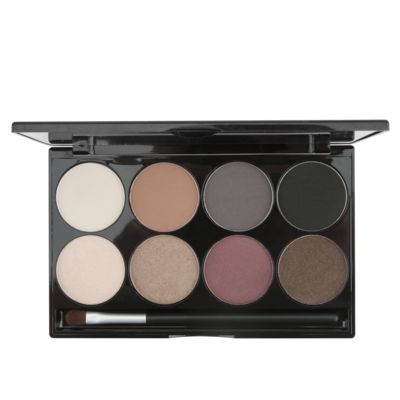 This universal palette features eight gorgeous neutral shades created by our Motives Mavens. With eight versatile and extremely wearable shades, it has everything you need for the perfect ...
$51.78 AUD
$54.50 AUD
GST of $4.95 AUD included
$0.99 AUD (1.81%)
Includes Eight Eye Shadows
---
sku: 71LMT
FEATURED RECOMMENDATIONS
Details
---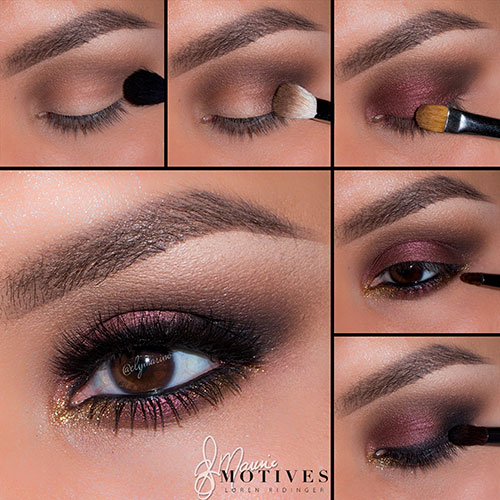 This universal palette features eight gorgeous neutral shades created by our Motives Mavens. Everyone needs this palette in their beauty arsenal. With eight versatile and extremely wearable shades, it has everything you need for the perfect neutral eye. It all comes in a sleek compact that makes this palettes slim design perfect for travel, so you'll never have to be without these must-have shades .
Create this Look:
Begin by applying "Birch" onto the brow bone!
Using "Native" apply in the crease softly
Taking "Truffle" apply to the outer corner of the eyes and sweeping what's left on the brush into the crease
Using "Bordeaux" pat on the entire lid, keeping it underneath the crease
Line the waterline with Motives Khol Eyeliner in Black and smudge out using "Truffle"
Then using "Bordeaux" apply just to the center of the lower lash line!
Taking Motives Paint Pot Mineral Eye Shadow in Elle pigment apply on the inner and outer part of the lower lash line
Taking Motives black eye Khol, line the top lash line and smudge using "Raven" shadow, extending the colour the outer corner of the eye and blend softly
*Some products shown may not be available.
Benefits
---
Chosen by six Motives Mavens as must-have shades for every woman
Eight complementary shades in neutral and deep hues for creating multiple look
Perfectly sized for glamorous looks on the go

Create this Look:
Use Motives Eye Base on the entire lid for a look that will last all day.
Apply Bordeaux from the Motives Mavens Element Palette onto the lid.
Apply Truffle from the Element Palette to the crease and lower lash line.
For transition blending use Native from the Element Palette.
Apply Shell from the Element Palette to highlight the brow bone and inner corner of the eye.
Raven from the Element Palette can be blended on the outer v.
Line the waterline and lower lash line with Motives Waterproof Eye Pencil in Black Magic.
Finish your gorgeous look with Motives Luxe Precision Liner in Jet Black on your top lash line.
FAQ
---
How many shades come in the palette?
There are four neutral hues for highlighting and filling the eyelids with softer colour, and four deeper hues for shading andlining the eyelids. This gives you various colour combinations for creating soft, neutral looks or bold, intense eyes.
Where can I learn how to create looks with the Motives Mavens Element?
Visit the Motives social media channels to learn more about creating looks with these colours: facebook.com/motivescosmetics; instagram.com/motivescosmetics; twitter.com/motives; pinterest.com/motivesbeauty; youtube.com/officialmotives.
Which colours should I use together?
This palette features colours that can be paired together to create a soft, natural look or a dramatic, edgy look. These eight shadows can also be paired with any other Motives eye shadows – pressed, loose,crème or glitter. The possibilities are endless for any look!
Will these eye shadows crease or flake?
No, these four eye shadows have impeccable colour retention so they will not flake or crease, allowing you to always look your best.
Is Motives Mavens Element tested on animals?
No, this product has not been animal tested.
Reviews
---
Displaying reviews 1 - 5 of 18
---
The colours in this Mavens palette are so versatile, natural and neutral so you can mix and match to create a casual day or evening look. Love that I can just take this palette for travel and it is so convenient
---
I like this palette a lot! I mix and blend the color to create different looks for day & night! The colors are so wearable and it is easy to use!
---
This is my all time favourite palette . It has really versatile and wearable shades that I can use to create different looks .
The palette is thin and easy to bring on travel .
---
Everyone's GO TO palette!
I've been using this palette for YEARS and it is by far my favourite! The pigmentation is amazing which is key for me as a woman of colour. The colour combinations are beautiful, and this palette suits occasion including weddings, summer looks, day or night makeup.
---
Fantastic value and amazing quality in 1 palette! I will always have this in my makeup kit! Works well on all complexion and looks. As a professional makeup artist, this palette is a staple for me because I can use it for not only the eyes but eyebrows and highlight/bronze! Also LOVE the size!