Motives® Essential Brow Kit
$42.00 AUD
AutoShip price:
$39.90 AUD
$0.76 AUD Cashback
Includes 1 Wax and 2 Powders
|
sku: 7100MBK
This product qualifies for free or flat-rate cost shipping. Learn More
Details
---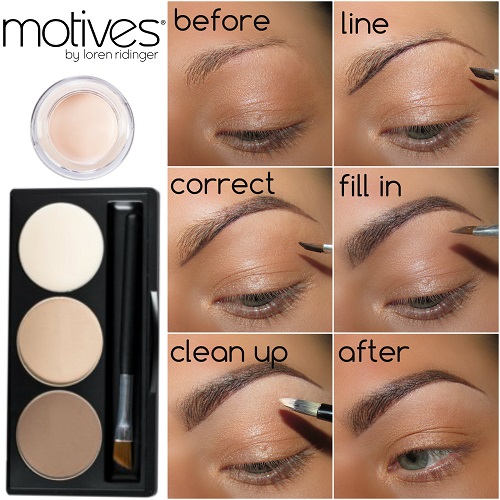 A complete kit for expertly shaping, grooming, and defining your brows. The all-inclusive kit contains wax to sculpt the brows and two powder shades to create a natural look.
Benefits
---
Astonishing powder/wax brow combination that is effortless to apply and provides striking gleam
Apply the smooth powder for striking color and the wax for brow-sculpting control with enhanced shine
Enjoy glamorous, shaped and sexy brows all day long
Reviews
---
Displaying reviews 1 - 5 of 162
After trying out this brow kits, there is no way for switching back to those in the market. You will love it.
对于不懂的画眉的朋友们非常适合!可以先用眉粉盘的蜡整理眉毛让眉毛更整齐,选用中色画上眉形,再慢慢上色,效果很自然,一整天都不会脱妆!
A eyebrow kit that you don't want to miss!
A product that makes your eyebrows look natural when filled in.
This is a product I can not live without. I have little to no eyebrows left but with this kit I am able to create more volume and have it look natural. The wax helps keep the eyebrows in place all day. Definitely a favorite product!