Motives® Essential Brow Kit
$42.00 AUD
AutoShip price:
$39.90 AUD
$0.76 AUD Cashback
Includes 1 Wax and 2 Powders
|
sku: 7100MBK
This product qualifies for free or flat-rate cost shipping. Learn More
Details
---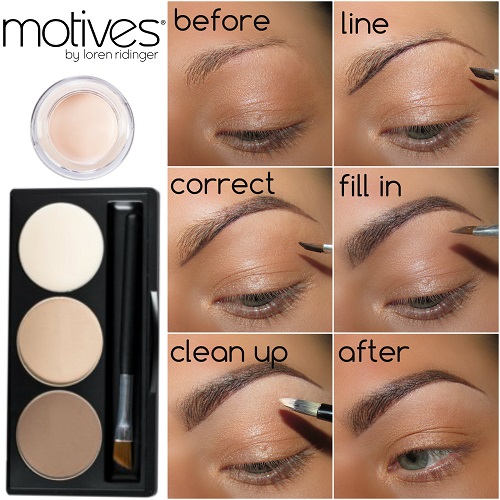 A complete kit for expertly shaping, grooming, and defining your brows. The all-inclusive kit contains wax to sculpt the brows and two powder shades to create a natural look.
Benefits
---
Astonishing powder/wax brow combination that is effortless to apply and provides striking gleam
Apply the smooth powder for striking color and the wax for brow-sculpting control with enhanced shine
Enjoy glamorous, shaped and sexy brows all day long
Reviews
---
Displaying reviews 1 - 5 of 174
can't without eye brow kit
love this kit , easy to carry and apply on my brow
Love Love Love My Brow Kit!
This brow kit is perfect! I will never go back to a pencil. And it's lasted me 7 years!
I LOVE this product! Considering I'm not a makeup artist I find this kit very easy to use and even if I've not threaded my eyebrows in a long time, the powders in this kit give me a beautiful and natural tone, the applicator is perfect size and shape, and the wax a great consistency!
Motives Essential Brow Kit
This is an amazing product, it's always a popular product during my Motives Events. I always look out for someone with an imperfect eyebrow & I do only one eyebrow, they are always amazed at the difference & professional looking eyebrow they get after using this product. It is always a best seller during events. And a "must have" for many women, I use it too & love how natural it looks & feels. I receive lots of compliments.
Natural Colors & Easy to Apply
So convenient to have the wax and the 2 shades of brown in the same kit for easy application with the brush provided. Colors are natural and it is super handy.