Motives® Khol Eyeliner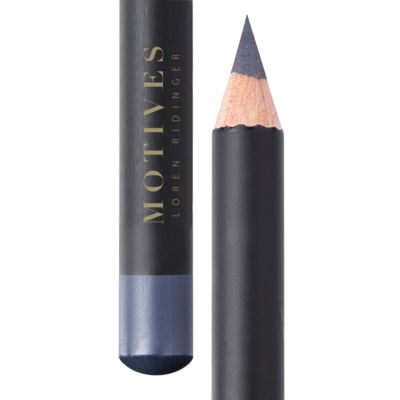 An exceptionally smooth eye pencil that provides precise definition without ""dragging"" or pulling the delicate eye are. Enhance and enliven your eyes with the bold, long-wearing colour of ...
$21.38 AUD
$22.50 AUD
$0.41 AUD (1.82%)
Color: Steel
---
sku: 738MEP
FEATURED RECOMMENDATIONS
Details
---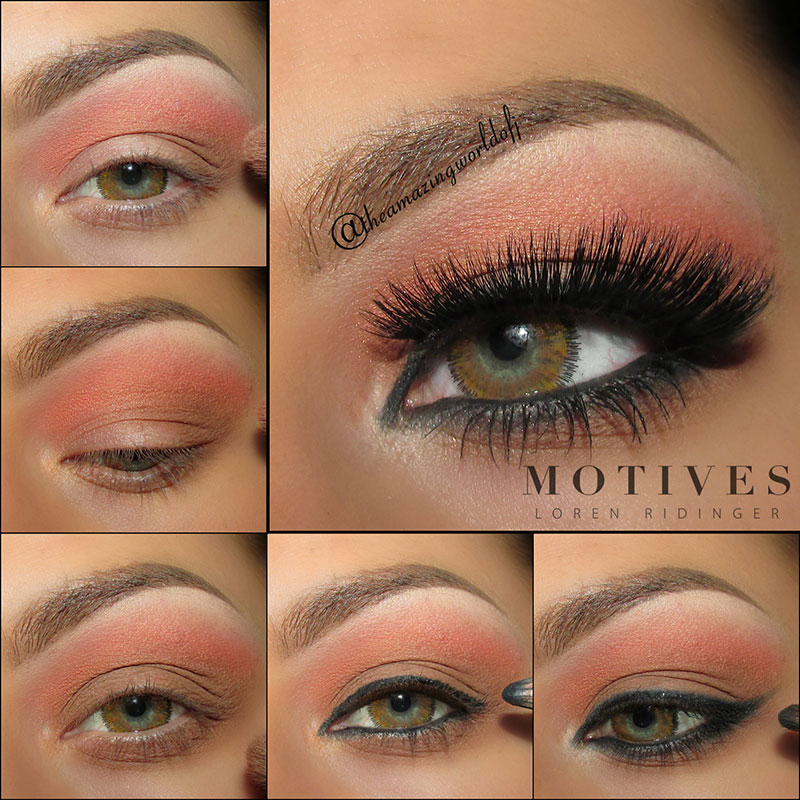 An exceptionally smooth eye pencil that provides precise definition without "dragging" or pulling the delicate eye are. Enhance and enliven your eyes with the bold, long-wearing colour of this eye pencil.
Create this Look:
1. Apply Motives Eye Base to entire lid
2. Take Motives Pressed Blush in Lust and apply above crease, blending to brow
3. Using Motives Pressed Eye Shadow in Cappuccino, apply to entire lid
4. Apply Motives Khol Eyeliner in Onyx to top lash line
5. Finish your eyes by applying your Motives Lustrafy Mascara in Blackout
6. Line your lips with Motives Lip Crayon in Tender
Benefits
---
Creamy and Smooth; glides on with ease
Infused with oils that maintain skin's hydration, and keep it looking soft and smooth
Amazing staying power
Hypoallergenic
FAQ
---
How do I use Motives Khol Eyeliner?
Gently pull your eyelid taut at an upward angle. Beginning at the inner corner, draw small, connected dashes along the top lashes. Be sure to stay close to the lash line so there is no skin visible between the lashes and the liner.
How many shades does Motives Khol Eyeliner come in?
Motives Khol Eyeliner comes in wide range of colour from blue, green, purple, black, brown, gray, and white.
I have sensitive eyes. Will Motives Khol Eyeliner irritate my eyelids?
Although we cannot guarantee a zero percent reaction to any product, Motives Khol Eyeliner is hypoallergenic, and is infused with oils that hydrate the skin to keep it smooth and soft. This should reduce the potential for irritation on sensitive skin. The unique crayon tip will not pull the delicate skin around your eyes during application, further protecting delicate skin.
How long will Motives Khol Eyeliner last?
Motives Khol Eyeliner has amazing staying power because it applies smoothly, thanks to waxes which give it a soft consistency. Smooth application leads to longer lasting liner as you transition the look from day to night.
Is this product animal tested?
No, this product has not been animal tested
Ingredients
---
Simmondsia chinensis (Jojoba) Seed Oil
A natural ingredient derived from the seeds of the desert shrub, Simmondsia chinensis, that helps slow the natural loss of water from the skin and, therefore, helps to keep your skin moisturized, look smoother and firmer, and reduce the appearance of fine lines and wrinkles. Jojoba seed oil is non-greasy and easily absorbed by the skin.
Caprylic/Capric Triglyceride
Caprylic triglyceride is oil that is made from coconut oil for use in cosmetic and personal care products. The oil helps reduce the loss of moisture in the skin by forming a protective barrier on the surface that holds in water.
Reviews
---
Displaying reviews 1 - 5 of 88
---
Love love love! I am so glad Deb introduced me to this makeup line. The application is so smooth, stays on all day and easy to come off. Shipping was not long either. Major plus. Definitely 10/10 from me.
---
Smooth product makes application easy
---
Great texture, strong pigments, perfect daily wear
The "coffee" brown pencil is my daily standard. I love how easily and smoothly it goes on, without tugging or stretching my eyelid. It doesn't take much pressure to get a good line and it doesn't crumble during application either. It works great for solid lines, and also blends well for a smokey eye look.
---
Have been using the Onyx liner for years and love it. One of my favorites. It's creamy but not too much. Perfect for a straight line or smudged out.
---
Great eye pencil because its glides so smoothly.