Motives® Mavens Sculpt Series
$49.95 AUD
AutoShip price:
$47.45 AUD
$0.91 AUD Cashback
sku: 72SSF
This product qualifies for free or flat-rate cost shipping. Learn More
Details
---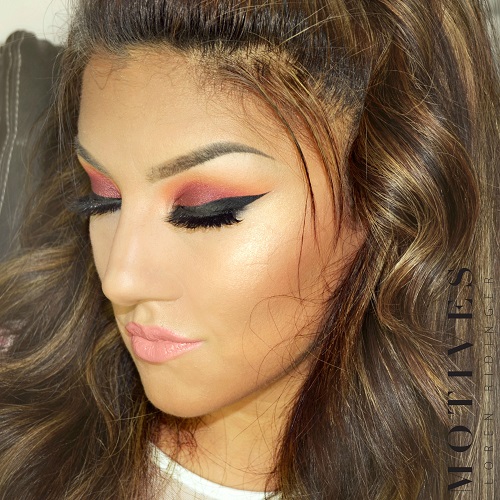 A perfecting palette that includes everything you need for a flawless, radiant complexion with a no-makeup look and feel. Perfect for concealing, highlighting and contouring the face. Created by our very own Motives Mavens this palette is perfect for all your foundation needs.
Benefits
---
Chosen by six Motives Mavens as essential shades for sculpting the face
Four shades of crème foundation in warm and cool tones for enhancing your natural features
Perfectly sized for on-the-go application
FAQ
---
How many shades come in the palette?
There are four shades of crème foundation in each palette. Ice includes three cool shades with one warm, while Fire includes three warm shades with one cool. Choose the palette that works best with the undertone of your skin for enhancing your natural features.

Where can I learn how to sculpt my face and body?
Visit the Motives social media channels to learn more about sculpting the face: facebook.com/motivescosmetics; instagram.com/motivescosmetics; twitter.com/motives; pinterest.com/motivesbeauty; youtube.com/officialmotives.

Why is contouring important?
Contouring your face gives the illusion of a more perfect appearance. By contouring your face, you can hide structural imperfections, give your face balance and highlight features.

What areas are common for contouring?
The most common areas to contour are cheeks, nose, forehead and jawline. Contouring these areas gives the appearance of a balanced face. You can also contour eyes and lips to make them look bigger or smaller, fuller or slimmer.

Is Motives Mavens Sculpt Series tested on animals?
No, this product has not been animal tested.
Ingredients
---
Helianthus annuus (Sunflower) Seed Oil
Sunflower seed oil moisturises the skin by helping to slow the loss of water from the skin. Sunflower seed oil also helps to condition the skin, keeping it looking soft, smooth and supple

Cocos nucifera (Coconut) Oil
Coconut oil is a pale yellow, semi-solid, oil that is pressed from the dried fruit of coconuts. It is composed of 90% saturated triglycerides, particularly lauric and myristic fatty acids. It is classified by the cosmetic industry as both an emollient and occlusive skin conditioning agent, suggesting that it can help keep the skin hydrated, and looking soft and smooth.
Reviews
---
Displaying reviews 1 - 5 of 6
Truly truly amazing
A must get product if looking for superiority in look
I've tried ever single cream Contour kit and this one beats them all. Most I had to use a oil to even make it blendsble but this one is effortless. It's pigmented So you need a little and it blends like a dream! It goes on top of foundation food without moving anything and stays in place all day. Definitely recommend if you don't like the extra step of putting oil on dry creams which you shouldn't have to do anyways
I love shopping at shop.com looking for great price .Motives cosmetics is the best way to go .
Love this product! It helped me to sculpt my facial features and highlight my favorite ones. I would TOTALLY recommend this to anyone.