Motives® Mineral Gel Eyeliner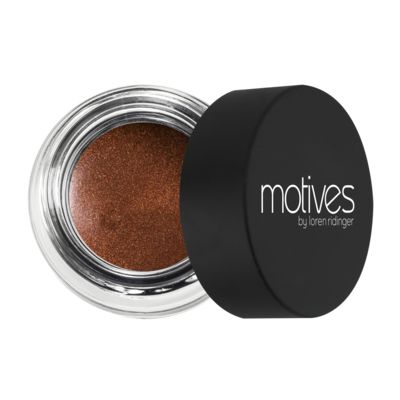 A unique, mineral-based formulation that allows the precision of a liquid liner with the ease of a gel-based formula. The eyeliner glides on smoothly and precisely, then quickly ...
$23.50 AUD
$0.43 AUD
Color: Chocoholic
---
sku: 7001GEL2
Product is discontinued.
FEATURED RECOMMENDATIONS
Reviews
---
Displaying reviews 1 - 5 of 102
---
28/5/2019
by Toru GabrielaM
Very rich black! Creamy consistency allows for creating a beautiful base for the smoky eyes! Love it!
---
Beautified look to your eyes
I have been using this product for 6 months. I feel happy when other say my eyes look beautiful whenever I apply this product. When I don't apply people says your eyes are looking tired.
That's the difference! I love this product.
---
Most eyeliners make my eyes feel dry and itchy, but I am able to wear this one all day without any irritation. Motives Mineral Gel Eyeliner is by far, the best eyeliner that I have ever used. I highly recommend it!
---
I love this gel eyeliner so much as it doesn't dry up so easily. It's so smooth which makes it easy to put on
---
blackest, creamiest eyeliner EVER!!!!